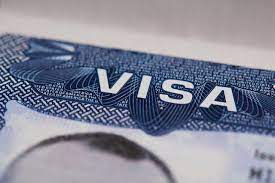 If you're planning to visit India in the near future, then this article is for you! This article will help you get the required documents and tips on how to get an Indian visa from an embassy near you. To make things easier, I have compiled all the information you need about your Indian visa eligibility and all the necessary documents in one place so that it's convenient for you to refer to them when applying for your Indian visa.
Do I need a Visa?
If you're traveling to India on a tourist visa, your passport needs at least six months of validity from your entry date. If you plan on staying longer than three months in India, you need an Indian visa. Citizens of certain countries can get visas online; however, it's best to apply at a consulate or embassy in person. The Indian government issues two types of visas: an e-Tourist Visa (eTV) for 30 days or 60 days and a non-extendable multiple-entry tourist visa valid for 60 days (up to one year if issued in Delhi). Depending on your nationality, you may be eligible for other visas.
What is an e-Visa?
The e-Visa is a new category of visa, brought into force on 15th January 2016. It replaces travel documents such as Visitor's Vouchers (for regular visitors) or visas stamped into passports (for those visiting India frequently). Instead, an e-Visa can be requested via an online application form and approved before you even arrive in India! Whether you're planning a holiday to India or need to make frequent business trips, it's worth knowing what's required for Indian Visa Eligibility. For example, you must either have visited India four times previously or spent more than 10 years in another country; you'll also need copies of your identity documents like passport pages with photos as well as recent bank statements.
Steps to apply for an e-Visa
Applying for an e-Visa is quite easy. Before you can get your e-Visa, however, you will need to meet all of India's visa eligibility requirements: All applicants must be at least 18 years old. Applicants between 16 and 18 years old must provide proof of parental or legal guardian consent. These applications also require a letter from a parent or guardian that includes information on their relationship to their children as well as their occupation, current address and contact information, etc. When applying for an Indian visa, your passport must be valid for at least six months after your intended date of departure from India.
The Complete Checklist of what you will need to prepare when applying for an Indian visa
Indian visa eligibility is a check if you qualify to apply for an Indian visa. Indian Visa documents required when applying for an Indian visa include copies of passports, medical reports, police clearances, etc. Sometimes embassies also require photos and letters of intent in addition to other documents while some may not ask for any of these extra documents.
How do I make an appointment at the Visa Application Centre?
To make an appointment at a Visa Application Centre, visit VFS Global's website and click on Book an Appointment. As you can see in your confirmation email, your appointment is valid for 24 hours only; if you miss it or want to change it, you can do so online (click on Reschedule Your Appointment). Don't worry about making an appointment more than one day before your visa interview; after all, there are no required documents that need to be filed further in advance. That said, VFS does have different timeslots for specific types of visas, so double-check your confirmation email for details! Also, be sure to bring all necessary supporting documents when visiting a VAC.
How much does it cost to apply for an Indian visa?
The cost of applying for an Indian visa varies depending on your country of residence. For example, Americans are charged $160 USD, while Indians pay $95 USD. Most other countries fall somewhere in between these two amounts. Also keep in mind that these fees are only charged when your application is approved (or denied), so there is no additional fee if you submit an application but aren't ultimately approved for a visa. If you want to apply for an Indian visa, expect to spend about $100-$200 depending on where you live, how long you will be staying in India, etc.
Fees associated with obtaining an e-Visa.
If you are eligible for an e-Visa, India charges a fee of US$60 (Indian currency equivalent) per person. Individuals who plan on traveling in groups of more than 5 must apply at least 15 days before their travel date, while individuals traveling alone or in smaller groups must apply at least 60 days before they plan on traveling. The maximum amount of time you can receive an e-Visa is three months; after which you will have to re-apply. In addition, if your stay in India exceeds 180 days you will be required to obtain a special visa. At that point, it may make sense for you to first visit a local Indian consulate or embassy for further information about obtaining long-term entry visas.
What happens after I have applied for my visa online?
If your visa is approved, a sticker will be affixed to your passport by an immigration officer. If your application is denied, you have 30 days after receiving notice of denial to reapply (you'll have to pay another fee). If you plan on staying longer than 180 days in India, get your visa extended at one of India's consulates or embassies outside of India. Even if you don't stay that long, it's important that you extend it before leaving India: If not, when you re-enter at any other Indian airport or land border crossing within 180 days, even for just one day, you will automatically be considered an overstayer in India—and from there it gets complicated quickly.